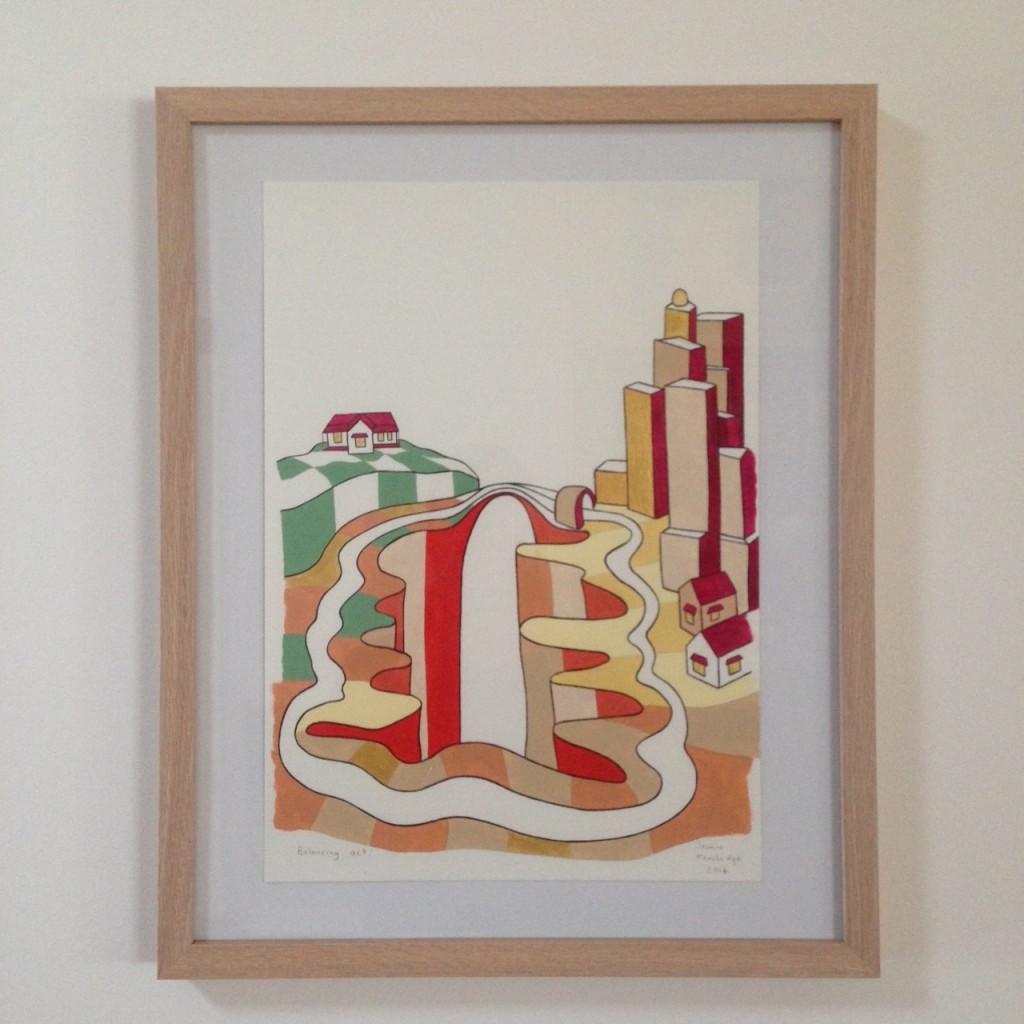 I seem to spend a lot of my time thinking about this very subject… the balancing act.
This little painting I did recently (above), is a result of some of that thinking. The house represents a person. It's precarious and removed position within the painting hint at the many challenges there are to living a fulfilled and productive life. I really want to be the best I can in all the things I do. So, I am constantly looking for better ways to work and parent, but I am sure you will all agree that it is not that easy. All it takes is for someone in the family to be sick, and there goes the balance.
So, this week I have been thinking a lot about acceptance and how that helps with my expectations of balance. That accepting that I am not perfect, nor will my life ever be, can bring a huge amount of peace and contentment. This is not a new concept I know, but it is one that has helped me in recent busy times.
I'm interested to know then what has been on your mind lately and what lessons you have learnt? How do you manage the "balancing act"?
Have a great week ahead everyone!
Jasmine x
See the creative work life balance section of my blog for similar musings!