I have been meaning to blog for a few days now, but, as you can imagine, there have been many distractions in New York. My three friends, Julianna, Shannon and Kiah have all been amazing and have all found their little niche roles in running this adventure. Kiah is not only taking photos, but has become no 1 navigator, this is great as the one time I was left alone, I got so lost I had to just catch a cab back to the hotel, Shannon, our resident accountant has taken over the money side, as you wouldn't believe how complicated the tipping etc can be. And Julianna, well Julianna is her wonderful calm motherly self and I think she is, as always, just looking after me and keeping it real.
The biggest bump in the road to NY, was my worst fear realised. I had decided the best and cheapest way to get my paintings to Art Expo was to take them off their stretchers and have them reframed on my arrival. So when we arrived in New York and they didnt show up in baggage, you can imagine how far my heart sunk. It was absolutely awful to find they could not trace them and that I had to leave the airport without fourteen months worth of work, this, along with jetlag had me feeling pretty awful and I was so grateful for my friends who helped my stay optimistic that it would all turn out fine.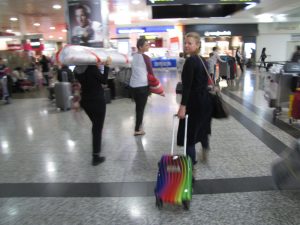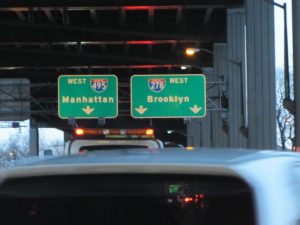 But, all is well that ends well, and thank God (trust me I was praying) in the nick of time, after apx 32 hours in the unknown, the paintings were delivered to my hotel room. I have seriously been blessed with so much good fortune since I decided to exhibit in New York, the paintings being stretched for me in record time and other wonderful things happening have all been true of this. My work was sent onto the art expo, ready to hang. This out of the way, I felt I could relax and finally do what I have spent so many months planning to do. Have an exhibition in New York!
Will update soon..
Jasmine x