The Monivae College class of 2015, got together and decided to gift their school with a mural. I painted 81 "balloons" for them, representing the 81 students and included their class "motto" GET OUT AND JUST DO IT. It certainly livens up the basement/canteen area and it was a great/fun/easy going project to work on. Thank you Monivae for having me.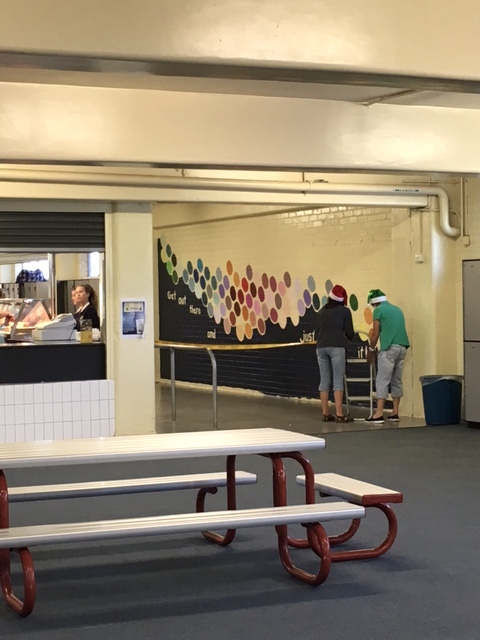 I have quite a few wall lining up for 2016..
Murals are wonderful, rewarding although at times challenging work, and I feel privileged to be able to keep on having the opportunities to paint them.