Hi guys,
It has been a crazy long weekend hasn't it? With the best and the worst of human nature on show. I had a heavy heart today, thinking of all those who have suffered as a result of the shooting in Orlando.
The last painting I sent off to the Scott Livesey Gallery, "Who is the us and who is the them" came about as a result of me trying to come to terms with our divided society. The fact the we are all human, with red blood flowing through our veins, will never be enough it seems.
I articulate my thoughts best with a pencil and a paintbrush.
That painting went off to a new home and so last friday, I sent two more new works to the Gallery.
The big one (below) is titled, "Don't forget to remember" and I started it on Mother's Day (May). I was thinking about all the things about my children, that I never want to forget. Then I got to thinking about memory and how it is never linear. How one thought leads to another etc.. Like a series of compartments you have to access one by one. It ended up in me starting this painting.
I love this picture of it, which I took in my studio. Little Oscar is sitting so quietly on my step ladder. He is a wild boy, but, he knows if he wants to be with me in here, he has to behave. Just look at that innocent face ha ha..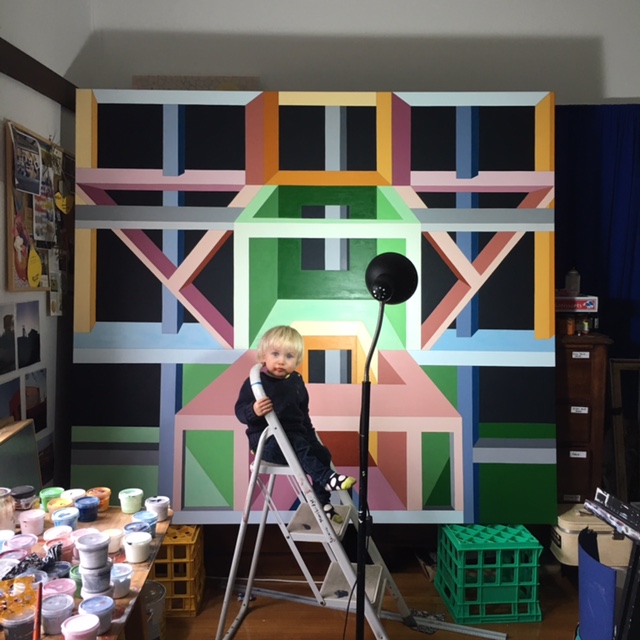 The other painting that has gone to the Scott Livesey Gallery is this small one, "Beautiful, Difficult, Domesticity". The title says it all really. I wanted to sum up in one image, my feelings about the domestic side of life. It was recently used in a photo shoot for the upcoming July issue of Country Style Magazine , in an editorial about some local enterprises. This image though, was taken by Danielle Thomas of One Day Collective.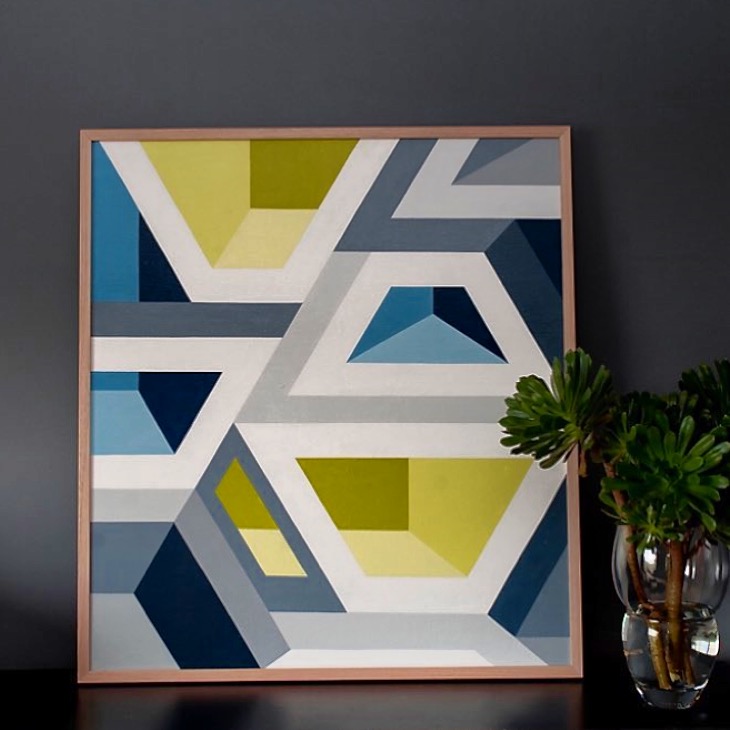 Anyhow, I have had so much going on, including some things art wise that have been really great for me. Life is full and I am getting to paint the way I always dreamed I would. I feel like Katy Perry some days, living my childhood fantasy! I will blog about some of those things here over the next few weeks.
So, if you are in Melbourne and you visit the Gallery, I would love to hear about it. I am going to hug my family extra hard tonight, turn in early and count my blessings.
Jasmine..