Hi guys,
A big welcome to 2017 from me!
I hope this post finds you well….
I arrived home from a week at the beach to find this in the mail. A copy of Art Edit Magazine with a full page advertisement for my upcoming show in Sydney at Koskela.
How exciting right!
To be back in Sydney and having an exhibition in one of my favourite places.
Koskela is next door to Megan Morton's The School and when I visited years ago I had a "have to exhibit here one day" moment there.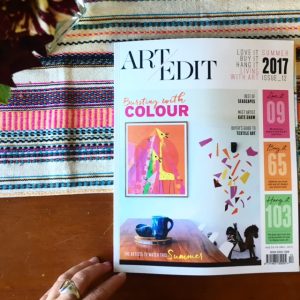 Anyway, the magazine in my post box was a nice reminder that I have a hell of a lot of work to do in the next two months.
This will be an extra challenge given its school holidays at the moment and I have all the kids at home. I love them of course, but it is chaos and crazy here with everyone knee deep in craft and lego and it makes for lots of brain juggling for me to get things done. I am pretty sure mums everywhere can relate!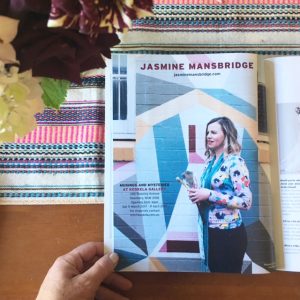 Anyhow….
I will be equally in ecstasy and agony finishing the work needed for the show…..
Now an update on the book!
"There is a Paintbrush in my Coffee; Living as a Creative Parent" is available for purchase via the shop link on my website… HERE
You can also buy my book at the Blarney Books Book shop in Port Fairy, (thanks Jo for stocking me). If you have read my book and enjoyed it, please come back and leave me a review!
Anyhow I have to go and make arvo tea for a troupe of hungry darlings….
But first, here is a pic from this morning, me doing odd studio jobs with the dog and Oscar "helping" out.. (no doubt the dog is eating lil O's toast scraps)…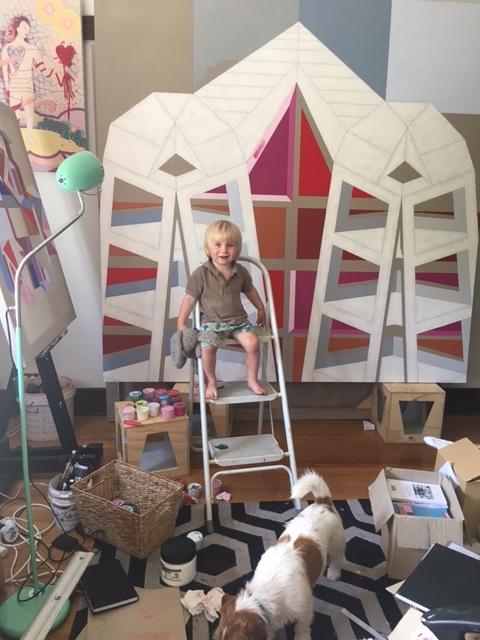 I want to blog here more in 2017, because I feel it is a "slower" form on communication than social media? And a good way for me to record some of the things that happen in my world of family/art. You can help me by asking me to write about things that you are interested in, curious about.
Have a wonderful day…
Cheers
Jasmine…
If you are interested in purchasing a painting please contact the;
http://scottliveseygalleries.com