Hey everyone,
I wanted to let you know that I have been invited by Mama Creatives to speak in Sydney on Tuesday evening, the 6th of June. You can book your tickets HERE.
Here is a great SBS interview with the founder Anna Kellerman, which is well worth the read if you are indeed a creative mama!
I am talking on a subject so very close to my heart, "The power of creativity during times of adversity". I will share some of my own personal experiences and also touch on some of the practical strategies for regular creativity from my book, "THERE IS A PAINTBRUSH IN MY COFFEE". I hope to inspire and encourage, so please forward his email to anyone who you know who might need a bit of either!
I will also be in at Koskela at some stage making arrangements for the paintings that did not sell during the show, so if you had your eye on a piece, get in touch and I can tell you whether or not it is still available for sale.
It is too early to give you all the details, but a heads up that I will be on a panel with some clever ladies in Melbourne on the 8th of JULY. Watch this space for more info!
My current project keeping me busy is this mural for Hamilton Flooring Xtra… check out my Facebook page; Jasmine Mansbridge Art or my instagram; @jasmine_mansbridge for more work in progress pics.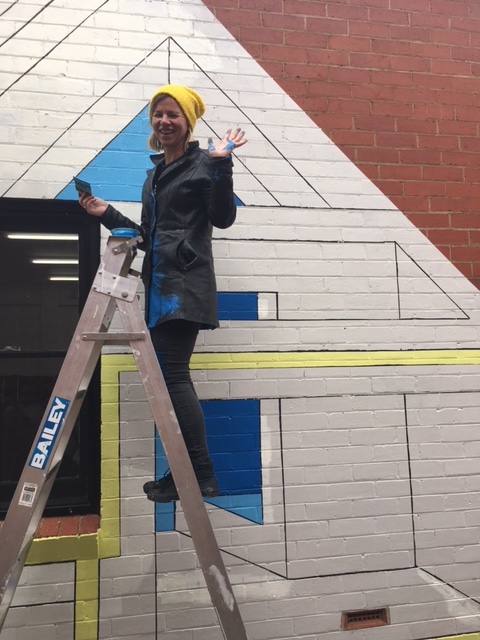 Hope your week is good so far..
Jasmine X