The titles of my paintings are an important part of my work. When the right one drops into my head it feels like a painting can really take shape the way it is supposed to. For me the title both informs the visuals of the work and gives it context. It is amazing how often the whole process is largely a subconscious one and a work in progress will have a title that will be directly related to something that has weighed on my mind during the creative process.
This work below for example is titled "No Longer Your Muse", it is the title of a Katy Perry song that deeply resonated with me. It got me thinking about the idea of a muse and it's place in creative ideology.
I thought a lot about my own sources of inspiration and the fact that I move from one to the other, putting things/ideas behind me once I am done with them. So, this painting is a visualisation of that process. The geometric form behind the main structure in the painting represent this moving on. The "thread" of the idea still remains, it still underpins the work.
So this painting is really a painting about my process of painting.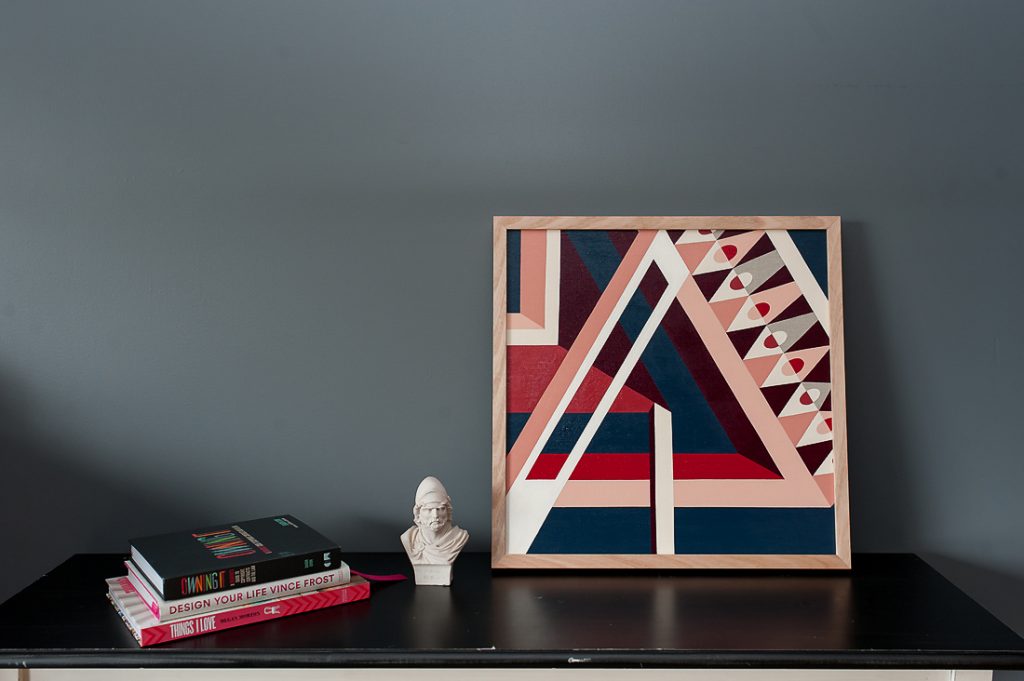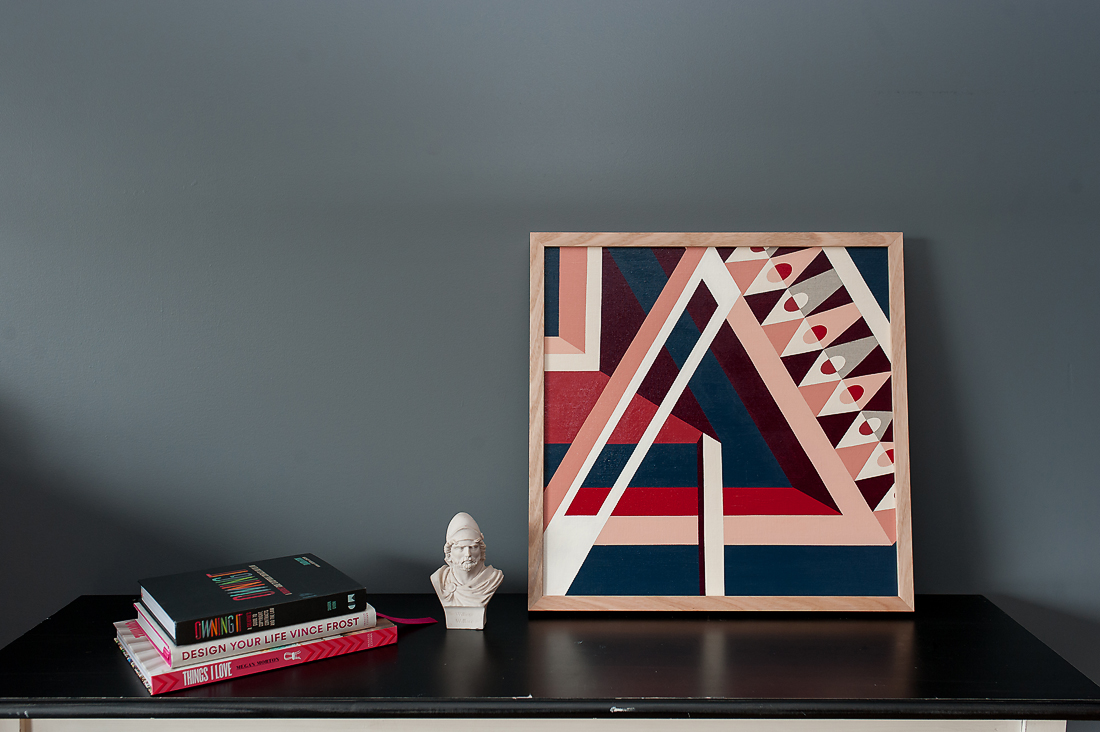 In this painting "Like a Moth to a Flame", contrasts are made by threading a moving, fluid line through the permanent architectural form.
It is the visual sum of my thoughts on the human predicament that is needs v's wants. The fact that we desire things that are not always in our best interests, the fact that desire is not in anyway an indication of need. That wants can be fleeting and yet basic needs remain the same. That you can want something that could undermine your needs. Like a moth to a flame. The psychology of the human mind is endlessly fascinating.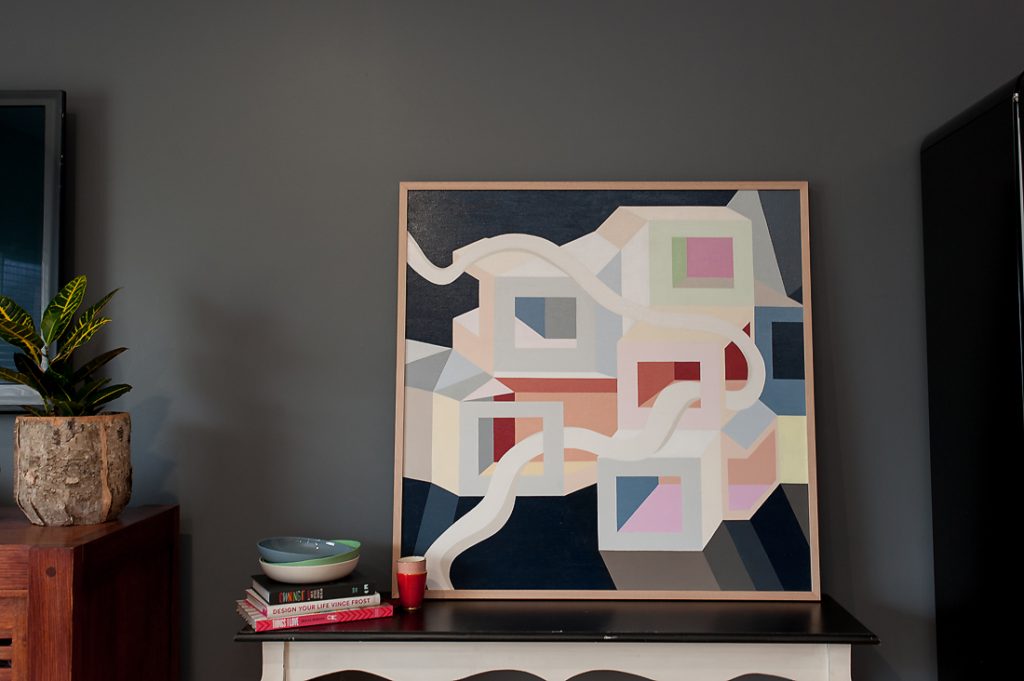 If you like these two paintings, or would like to know more about any of the "stories" behind my work, I am always happy to talk about them. I paint to share and start conversations.
Both of these works are available for purchase through the Wishart Gallery in Port Fairy. They are painted on the finest Belgian linen with beautiful acrylic paints. Wishart also now has ART MONEY. Which is a wonderful way to purchase art.
I have had a bit of press in the last few months, but one of the articles I felt was most important was this one in Arts Hub, about being a regional artist. I hope things get easier for artists living outside Cities in coming years.
Anyhow, I am counting down to being in Sydney again with Mama Creatives.. bring on the 6th of June. Lots to organise on the home front before then..
Have a wonderful week guys..
Jasmine X
P.S; You can check out my book in my; Shop
P.S.S the above photos where taken by Danielle Thomas from One Day Collective, at my mate Jackie O'Brien's house. Thanks guys..