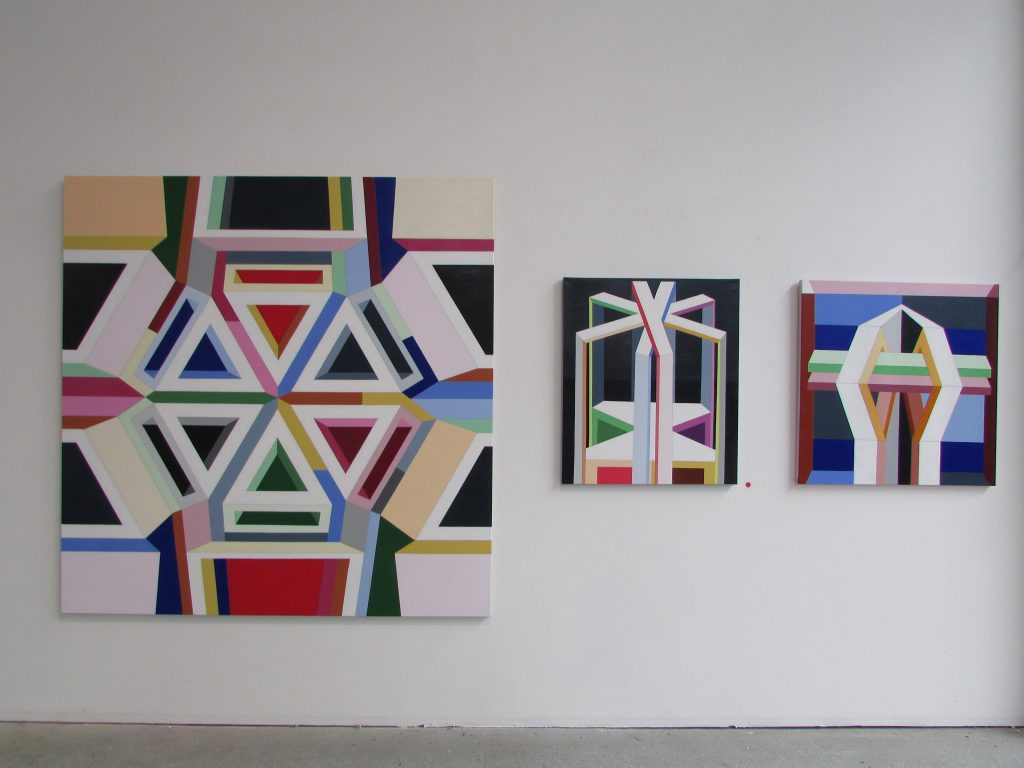 The big (2m X 2m), painting in this photo is titled "What the eye can not see".
Next to it is "Will you catch me if I fall?" and the piece on the right is "To hold and be held".
I spoke about the importance of titles in my last blog post and these paintings are all no exception.
I am coming to Sydney tomorrow (writing at the airport!), to speak for Mama Creatives . As I have several paintings in the Koskela stockroom which are still available for purchase, I will be in the Gallery to pack them and will be around to show them to anyone interested in a purchase. If that is you, please shoot me an email at; jasminemansbridge@yahoo.com.au to enquire about paintings that are available and to make a suitable time.
Will you forward this email to friends who might be interested in hearing my story when I speak at Mama Creatives… (there is going to be Alter Eco Chocolate & Hydrocryl Paint giveaways!) or who may be keen to purchase a Jasmine Mansbridge painting.. ha ha?……
Thanks guys and happy Monday to you all.
Jasmine X