I am very pleased to announce (YAY!, YES!, YAY!), that I am now working with Sophie Vander from the Sydney based Curatorial & Co. Sophie has some great talent on her books and I am super excited to have been included in her line up.
You can find out more about Curatorial & Co and check out my profile here, and if you have a mural project or other idea you would like me to work on, you can get in touch with with Sophie at; hello@curatorialandco.com
Have you heard about Art Money yet? it is a great way to kind of "laybuy" paintings you like. You can use Art Money to buy my work, (just ask Sophie for more info).
Do stayed tuned as I have some fun things I have been working on/involved in to reveal very shortly! One of them involves this place here… (maybe I just gave something away?)(another yay, yay, yay)!
Below is a lovely photo of Sophie and I, which was taken after I spoke at the Mama Creatives event in Sydney a few months ago. I love her enthusiastic, get up and go personality and I am looking forward to seeing what we get up to together!
Jasmine X Photo credit to Kat Rollings.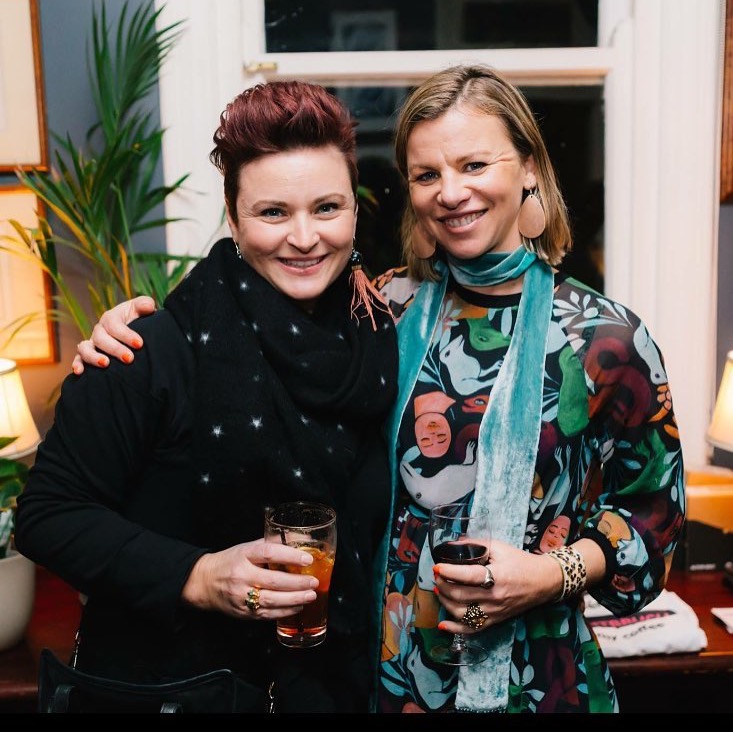 Did you know I have a book for sale?
It is titled THERE IS A PAINTBRUSH IN MY COFFEE-LIVING AS A CREATIVE PARENT.
You can read reviews (or leave one), or purchase it HERE.