I have had a really great year this year work wise and so many things are falling into place for me. It feels like my hard work is finally starting to really pay off.
Anyhow I am so happy to share with all of you here that I applied for and was successful in my application for a Residency at the Jacky Winter Gardens which is located in the hills outside of Melbourne.
It is apparently very competitive, and when I found out I was at home and I squealed so loud that the kids ran out because thy thought I had seen a mouse! By the way I don't scream at mice but I was very excited all the same.
The Jacky Winter Residency is an arm of The Jacky Winter Group (you can check out their instagram here).
I will be using my Residency time to plan new work for an Exhibition that I am having in Hong Kong next year. I will also be taking over the Jacky Winter Gardens Instagram feed, so if you would like to follow along, go follow them here.
I am looking forward to documenting my time there..
Jasmine X
P.S I have applied for many things, residencies etc and I have been unsuccessful ! The moral of the story is just keep trying… X
P.S.S The painting below (baby not included) is going into a Group Show at the Scott Livesey Gallery. You can email the Gallery for more info, price etc at; info@scottliveseygalleries.com
It is also available for purchase via Art Money (a fancy form of lay-by!).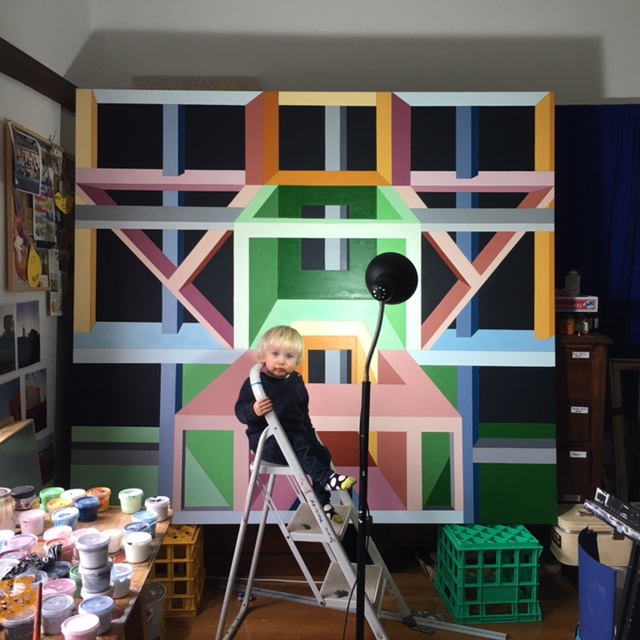 P.S.S.S!!!
If you don't have my book yet it is an easy read, you can order it right HERE. I have had lots of feedback and it makes for a great present for parents of the creative kind.. and the painting above features in it as well as lots of others of my work.