I have long had the suspicion that my constant multi-tasking is actually counter productive to me being at my best creatively. It is busy life, I have five kids, as well as my creative work, which includes managing various projects, grant writing, exhibitions, commissions for paintings etc.. the list goes on and on, (and on)!
The thought of a residency has always been an attractive one for me. Most however, require you to travel a long way and to commit to a long length of time. Things that are hard to do with young children. So I was so very excited and extremely grateful to be the successful applicant for the September 2017 JWG residency. Five nights away is an ideal amount of time to work really efficiently and intensely and to not be missed too much back at home.
I am planning to have an Exhibition in Hong Kong in early 2018 and so my goal for the JWG week was to plan and draw up twenty-two small "studies" (artworks). I would then select the best of these to become larger paintings.
I arrived at Jacky Winter Gardens to work. I got in on the Sunday afternoon and melted into the beauty and ease of living at the house. The fact that every detail has been considered means you can literally leave the world behind and focus purely on creative activities. The speaker system inside the house adds to the immersive sensibilities of the environment outside the house, and I started drawing as soon as I was unpacked.
Once I started the ideas kept coming and coming and it was such a luxury to not have to stop and to only have to take care of myself. I ate very simply while I was there, deriving pleasing from the work itself. I only went to town once for supplies, (even though it is only a km away), and that was because I ran out of white paint. I drew and then I painted and by the time Thursday came to a close I had an amazing five large paintings completed, along with all the smaller artworks. I can say "my cup overflowed" because it did.
In the week I was away, I learnt some valuable things about myself and about how I can bring some of the JWG experience back into my own day to day creative work life.
I learnt that I am the only one who can dictate my time and that going forward I am best "clearing" weeks in my calendar just to paint. I was reminded that I need to check my email, instagram etc a lot less regularly, so I can spend more time in deep thought. I was also very touched by the generosity and kindness of Jeremy and Lorelei from the Jacky Winter Group and I am inspired to support other creatives better myself in the future.
In closing all I can say is that I will never forget my time at the Jacky Winter Gardens and that one day I will be back!
Jasmine X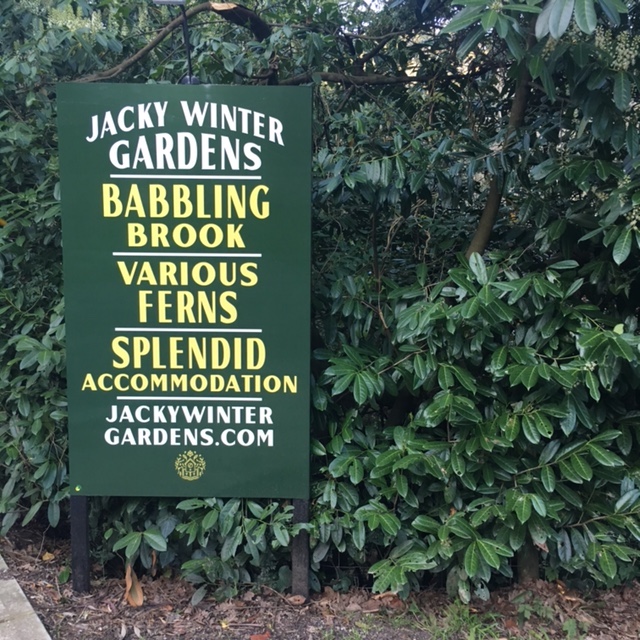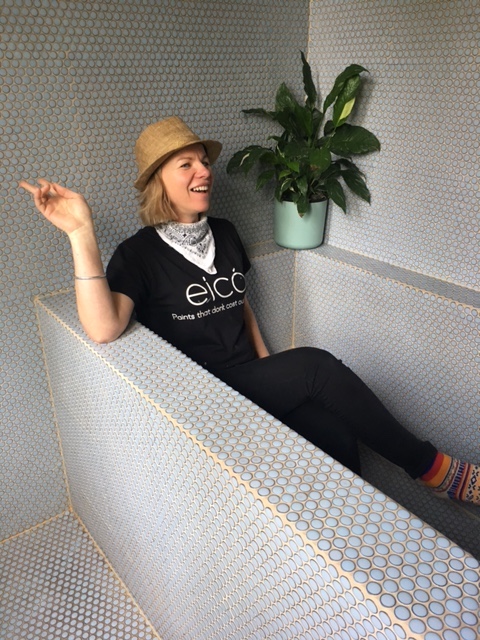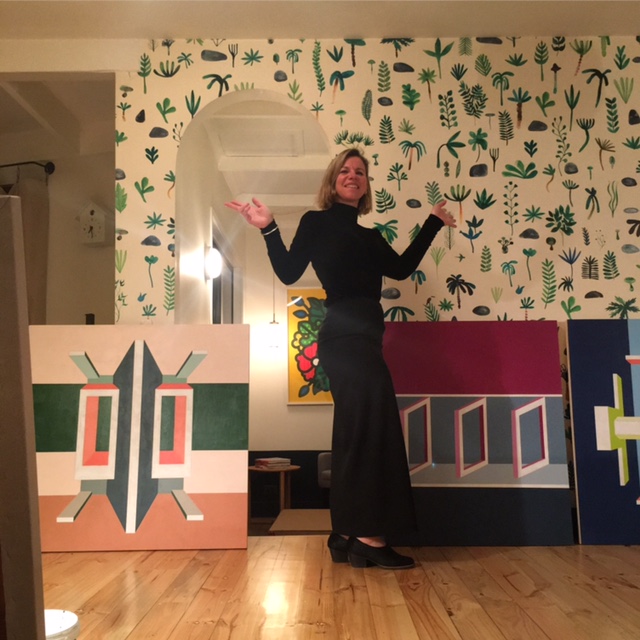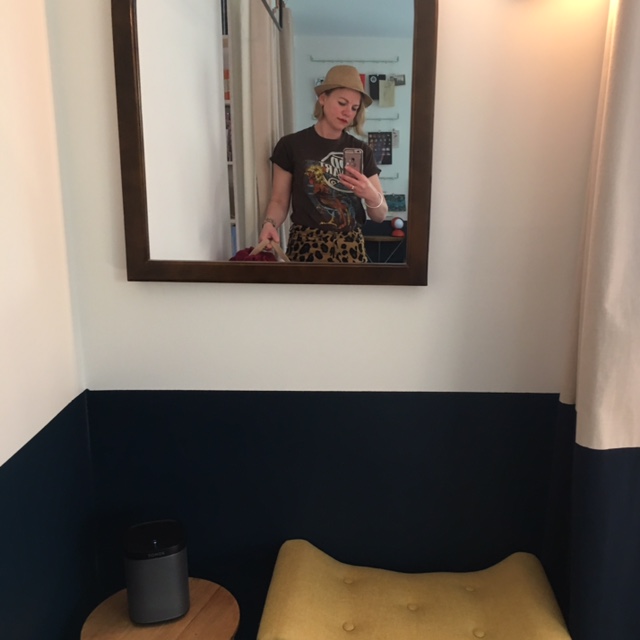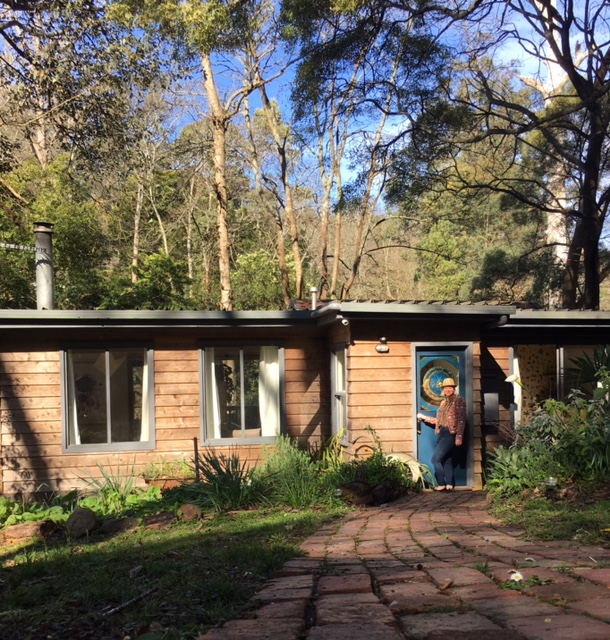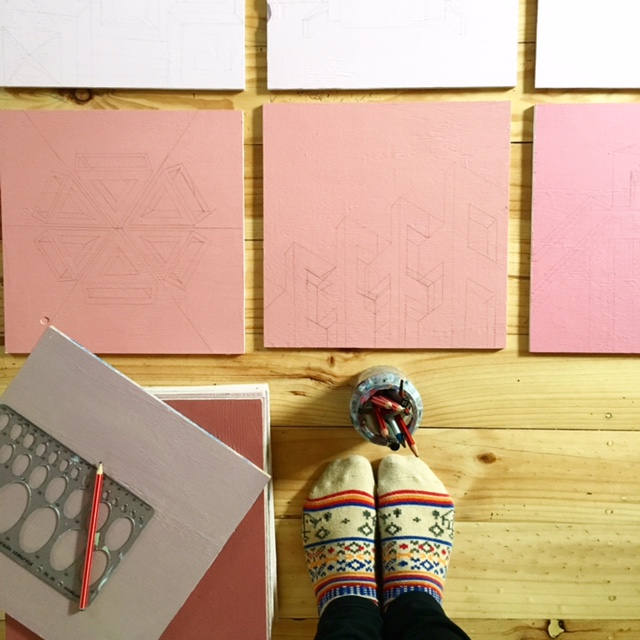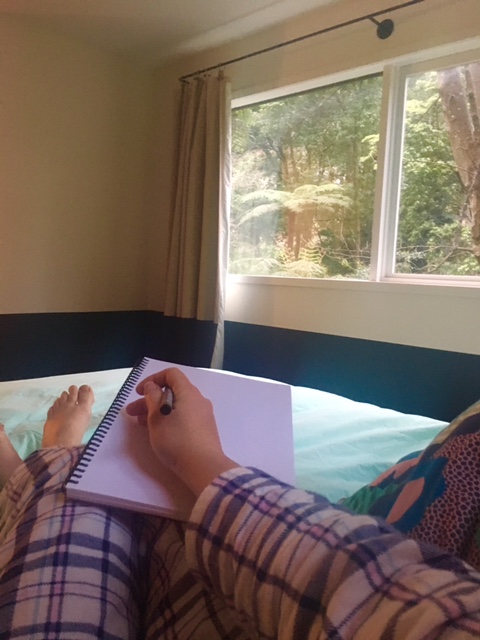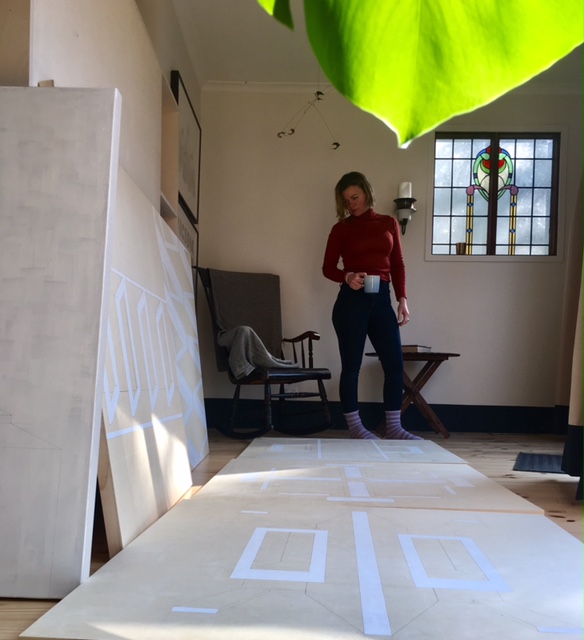 While I was at the house I also took over the Jacky Winter Gardens Instagram account. You can find this at @jackywintergardens on Instagram. It was a nice challenge to see what I could do with the self-timer on my iPhone!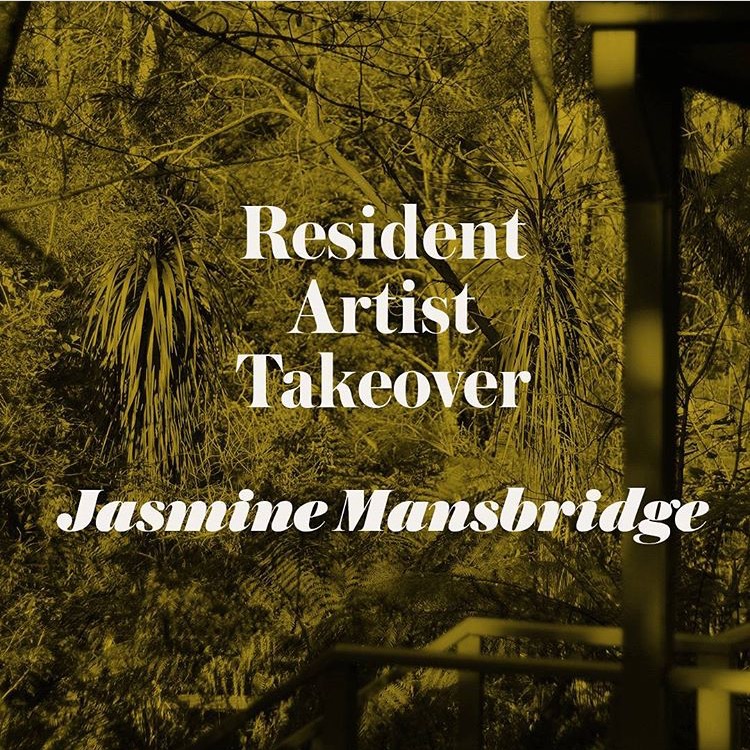 Also, the residency is open to creatives from a variety of fields. To be notified of application timeframes simply subscribe to the Jacky Winter Gardens website here. As my Dad always said you've got to be in it to win it!!
Now if you are still reading (yay you), I have to let you know that every Friday until Christmas I am going to be selling one of the small JWG paintings. It started as #12weekstillchristmas and so far I have sold two and so now we are at #10weekstillchristmas this coming Friday the 13th!!!! I might even add this one to the store here, so keep your eyes peeled on my Facebook or Instagram page, whichever platform you prefer.
Also many other this happening lately. My years of hard work are truly paying off. You can check out an article I contributed to recently on Arts Hub HERE.
I also had a great editorial write up in the current Mama Disrupt Magazine (SPRING 2017). You can read more HERE.
Oh and there is always my book here in the shop, which makes a great gift for anyone dealing with the challenge of juggling creativity and parenting! Check it out HERE.
Have a great day guys…
Jasmine X