-UPDATE- The painting was won by Lucy Purchas. You can watch the video on my instagram feed. (Congratulations Lucy!!).
Hey guys! I am giving away a painting over on my Instagram account.. find me there at @jasmine_Manbridge !
Details of giveaway as follows;
"This painting is not just any painting, but one I did in my hotel room at the Ovolo Hotel Hong Kong earlier this year. (Ovolo Southside)".
Anyhow I am keeping this as simple as possible so T & C's as follows;
-FOLLOW me on Instagram at @jasmine_mansbridge
-TAG a friend or two
-#Leesa my lovely Offsider (new PA), will pick a name at random LIVE at 1pm EST on Tuesday the 24th of Aug.
-Open to ALL Instagram followers.
-Painting for giveaway is an original acrylic on board as shown in the photo.
-Postage etc included.
-This prize in no way affiliated with Instagram etc.
Now go find me and tag away !!! and THANK YOU for being here with me on these amazing platforms, I can't imagine what I did before they came along ha ha … 😅😎🤩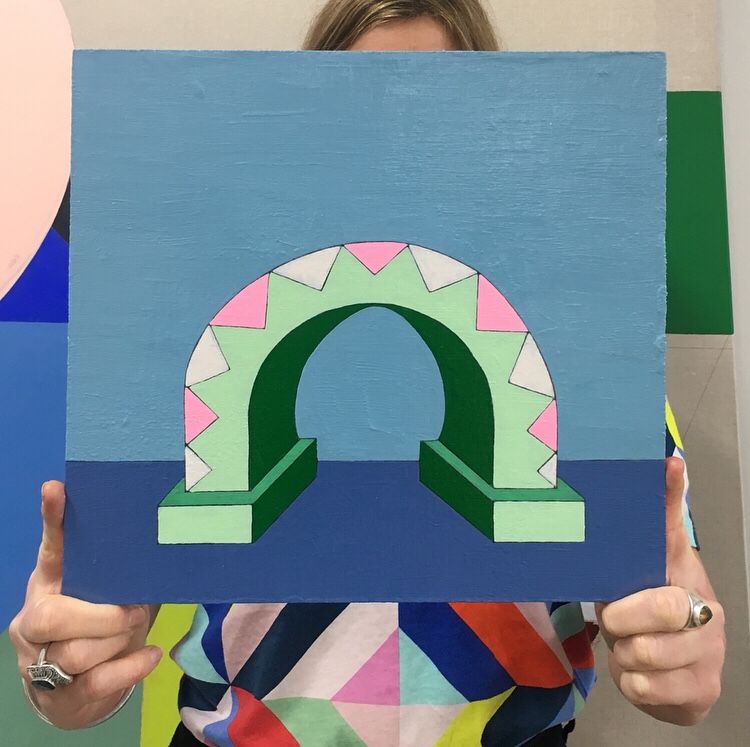 .
#giveaway #thanksguys #paintingupforgrabs #muchtocelebrate #gratefulforyouguys #sharethelove #smallartwork #jasminemansbridge #arches #geometricart #mystudio #goodthings #happen #everydaymagic #whatcomesaroundgoesaround #generosity #littleart #artforyourhome #artforlife #paintedinhongkong #artistsoninstagram #hamiltontohongkong #jasminemansbridgeart #share #instagramgiveaway #tagafriend