Earlier this year I signed on to be represented by Lucy Fenton of Fenton & Fenton, however it was a chance meeting in Hong Kong with a mutual friend of Georgina Fenton's, (Lucy's sister), that I came to hear the story of "School's A Gift".
Georgina lives in Sydney and so when I spent the week painting my Royal Stacks mural there, I took time out to meet her in person and hear first hand her experiences in Ethiopia. I was glued to my seat as she spoke about the country and what had driven her along with two others, to start the organisation there in 2010.
As someone who constantly feels the pains of the world and yet often feels helpless to help, it was an honour to meet a person who has simply taken action and committed deeply to a cause and is now seeing heart warming results. Not without grit, hard work and relentless determination though. It is far from easy to start an NGO.
So! Of course I said when we met, count me in, how can I help? What can I do! And so fast forward a few months now and I am so proud of the contribution I have been able to make so far.
Want to get on board as well? Good news is our Aussie dollar goes a long way and there are a couple of ways you can do something to help as well. Here goes;
Today the bag collection I helped design with Project Ten (a Geelong based business), has gone live. The "Jasmine" bags are useful and attractive, (a bit like myself, ha ha) and won't last long online, (quick sticks!). You can check out the range HERE.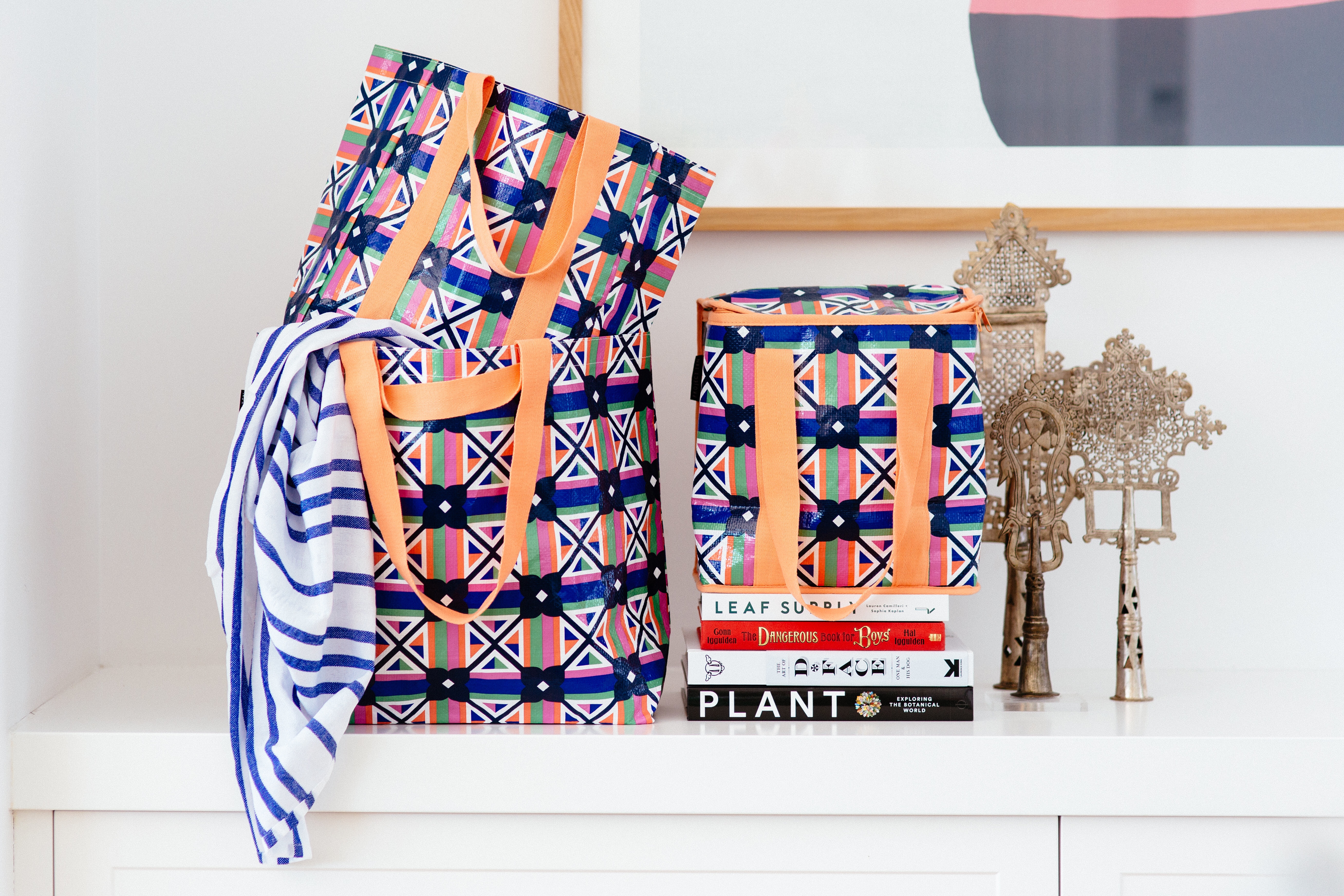 There is also a very large and well supported art auction, POA, or Peace of Art coming up soon, which opens on the 15th of November at Fenton and Fenton. 100 percent of the sale price of all the art goes to "Schools A Gift". This auction has raised a considerable amount of money over the last few years. You can register to receive the full catalogue of work and bid HERE.
Below is my donated painting; "What The Eye Can Not See" 2 x 2m on acrylic linen. Styled by Heather Nette King and photographed by Armille Habib.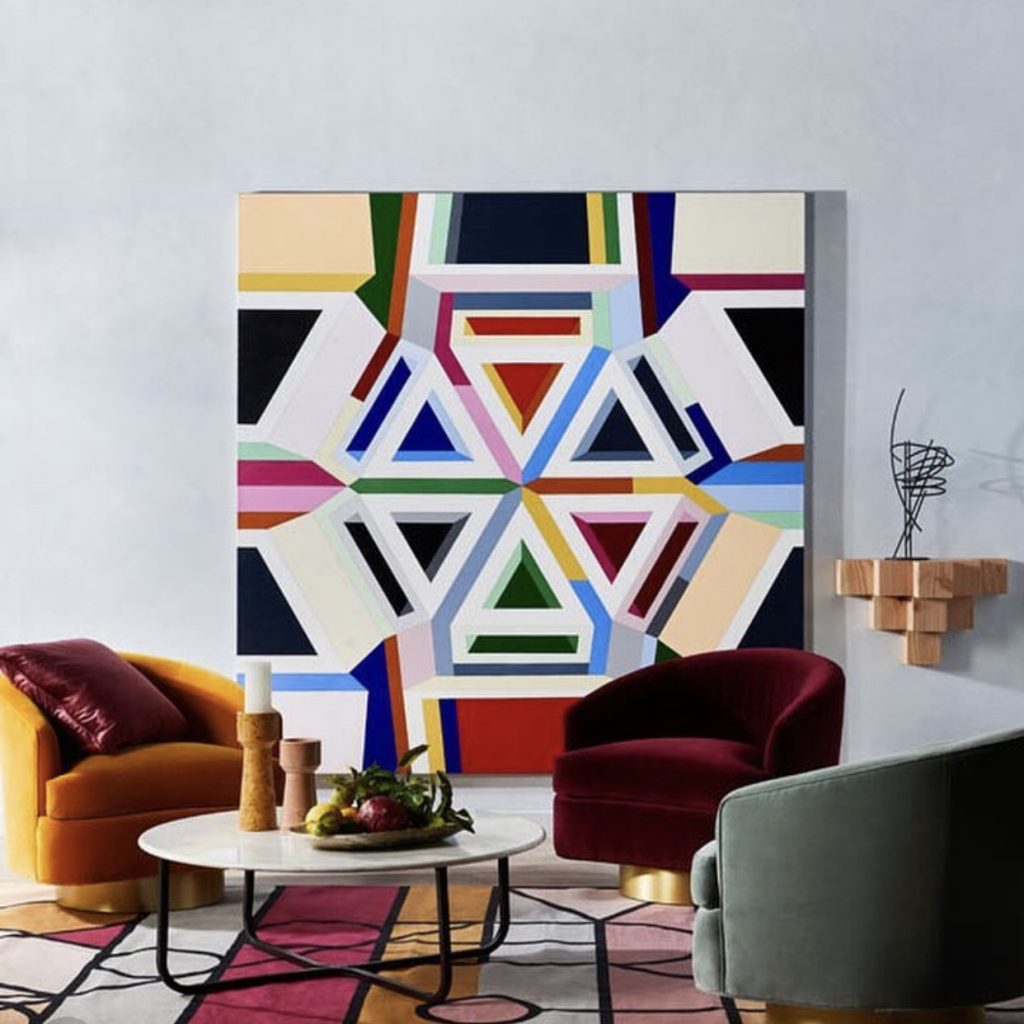 Last but not least, actually one of the most exciting things for me personally, is that in 2019 I am going to travel to Ethiopia myself with Schools A Gift, to paint murals alongside the students there. This is my 40th birthday present to myself. So if you don't want a "Jasmine" bag or a painting, I invite you to contribute to my trip!
HERE is the link to my fundraising page.
Do you remember the clip I made some time ago now about how "my art contributed to the world"? This really captures the heart of my art making.
Well it feels good to be able to actually see how my art CAN make a bigger contribution than I previously hoped for and for it to be able to become the thing I can do to tangibly give back.
Please talk to me in the comments guys, I'd love your feedback and let me know if you buy bags or bid on a painting or have an idea for Schools A Gift in Ethiopia!
And please share this post on your Facebook or by email or to all the people who might like it!
Have a wonderful week.
Jasmine X