Yes 2018 is not officially done I know, but it has been a full year and as next year is looking to be kind of the same, I have already started working on paintings for 2019.
I had planned to do some smaller works for Christmas like I did last year, but I am running at full speed already and so instead I thought I would "round up" what I already have available for you all!
So here is my 2018 stockroom "round up".
P.S I always love hearing from people who enjoy my art, so if you have any questions re an artwork, please feel free to contact me directly as every painting has a story and a meaning behind it
P.S.S It makes me sad when people say they can't afford my work, but the paintings cost me a lot in stretching/framing/product etc and in time (lots of hours) to make as I use premium materials. I have aimed to stay as affordable as I can and am always happy to have work on lay-by etc. Just remember unlike a couch or some other household item, good artwork should actually outlive you and increase in value over time!!
Anyhow, here goes;
CURATORIAL & CO – SYDNEY
_______________________________
This painting is titled "YOUR FINGERS DOWN MY SPINE" it is in the Curatorial & Co stockroom, it is 100 x 100 cm, Acrylic on Belgian Linen and framed in Vic Ash. Priced at $2900.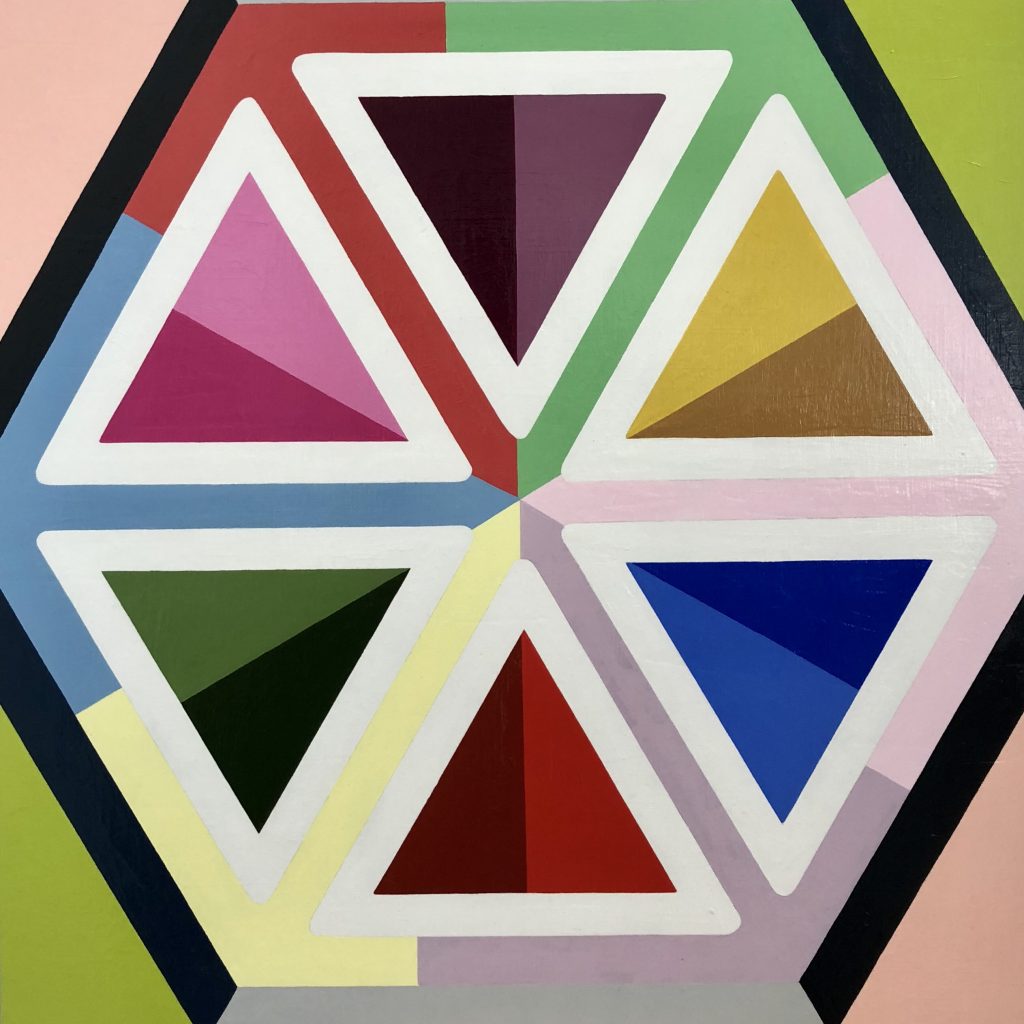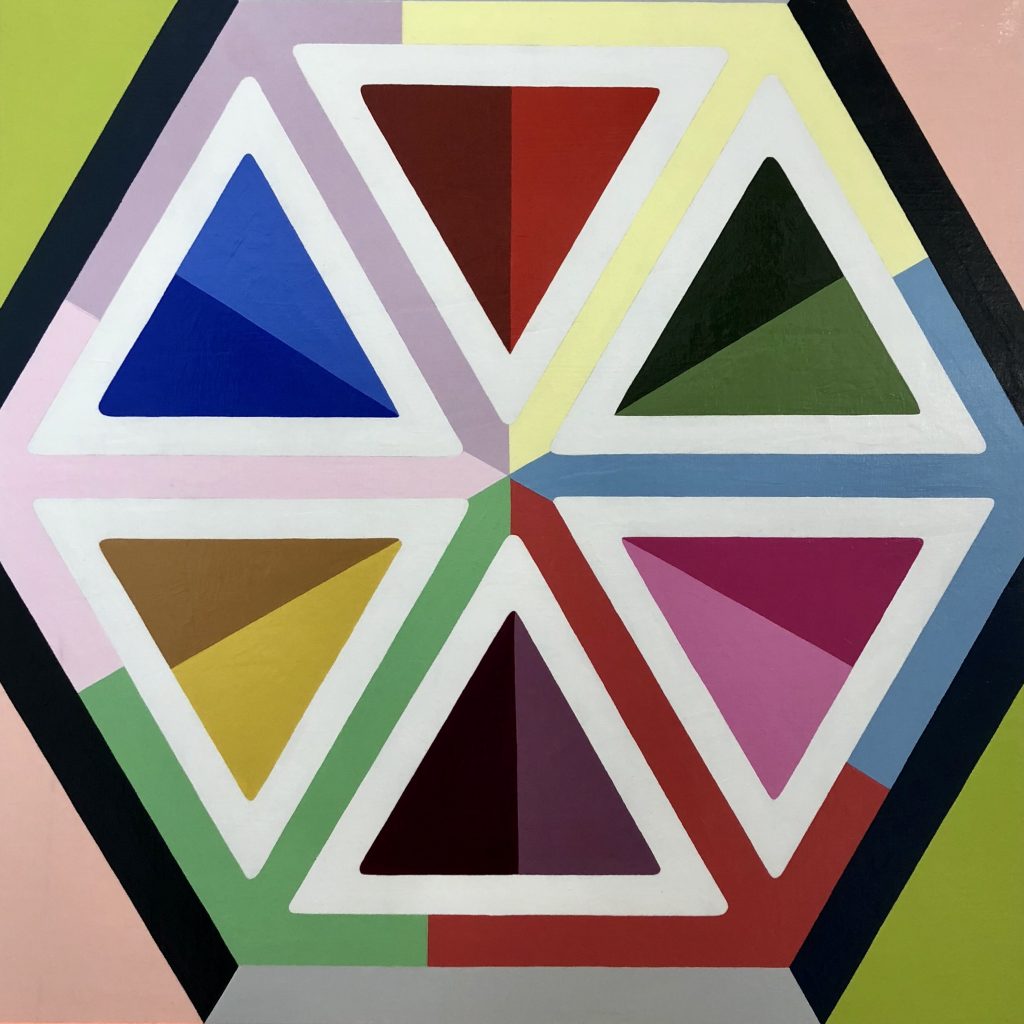 Also in the Curatorial & Co stockroom are these two paintings (shown inframed). "COLOUR CAN'T LIE" . They are acrylic on board, framed in a timber shadow frame locally to me. They can be a pair or separated and are $1800 ea or $2950 for the pair.
If you have any further questions regarding these paintings you can email Sophie at sophie@curatorialandco.com or get in touch with me directly!
Curatorial & Co ship worldwide and use Art Money and offer laybuy.
_____________________________________
19 KAREN GALLERY – GOLD COAST
_____________________________________
These two paintings are titled; "OVER AND THROUGH IN GREEN" and "PORTALS AND STAIRS" they are both painted in acrylic on board and framed in Vic Ash. They are 104 x 104 cm. They are at the 19 Karen Gallery on the Gold Coast.
19 Karen Galley offers Art Money and laybuy is also an option. They also ship worldwide. You can find out more at; info@19karen.com.au or email me at; jasmine@jasminemansbridge.com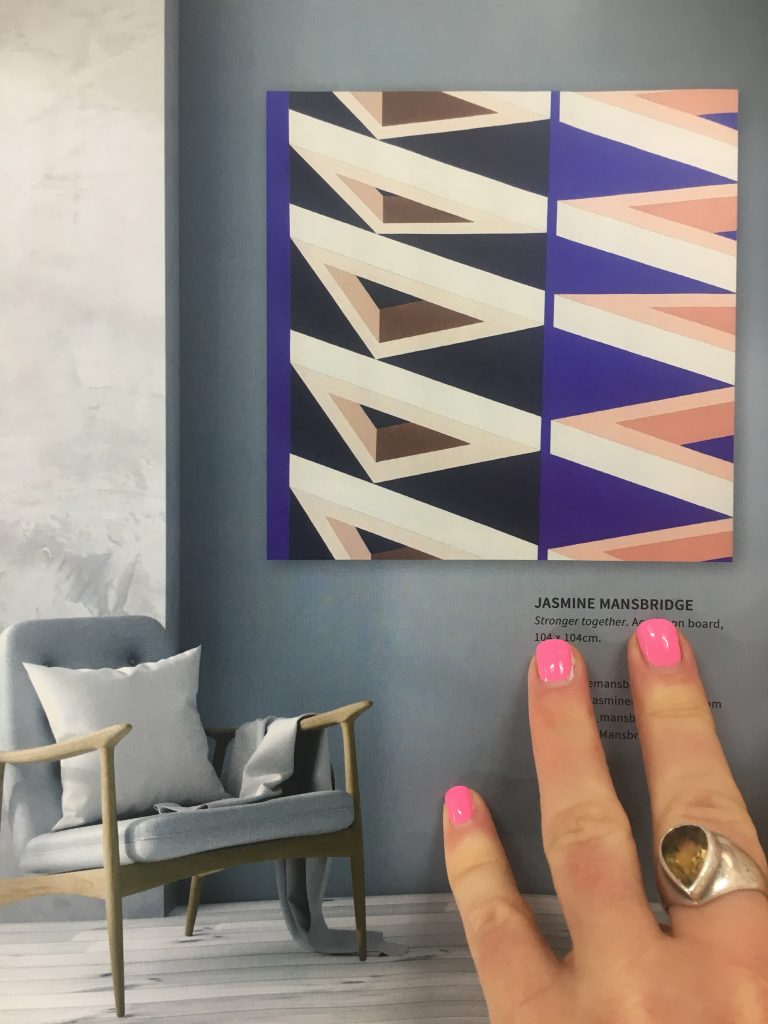 These three paintings above are in the Fenton & Fenton stockroom. They are titled "LINES & LIGHT", "THIS LIFE WE SHARE" and "STRONGER TOGETHER" they are all acrylic on board, (it's been a favourite this year) and framed in Vic Ash. They have all been photographed for and included in various publications. Fenton & Fenton has Afterpay and laybuy options as well. You can email them at; hello@fentonandfenton.com or get in touch with me as I am happy to help as well!
Also at Fenton & Fenton is a large 200cm x 200cm acrylic on linen work. It is titled "EYES TO THE SKY, FEET ON THE GROUND" these large works are a labour of love and they absolutely fill a room!
Anyhow, thank you for following along here, please do get in touch if you have any questions, my direct email is; jasmine@jasminemansbridge.com!
I am also pretty active on facebook at Jasmine Mansbridge Art and Instagram @jasmine_mansbridge and chat with lots of people about my work etc there.
Jasmine X