My work; Painting A Perfect World was selected to be part of a Melbourne based AR project, bought to life with the Eye Jack App in Flinders Quarter, across from Flinders Station in Central Melbourne. Project runs till end of July 2021. For more info visit here.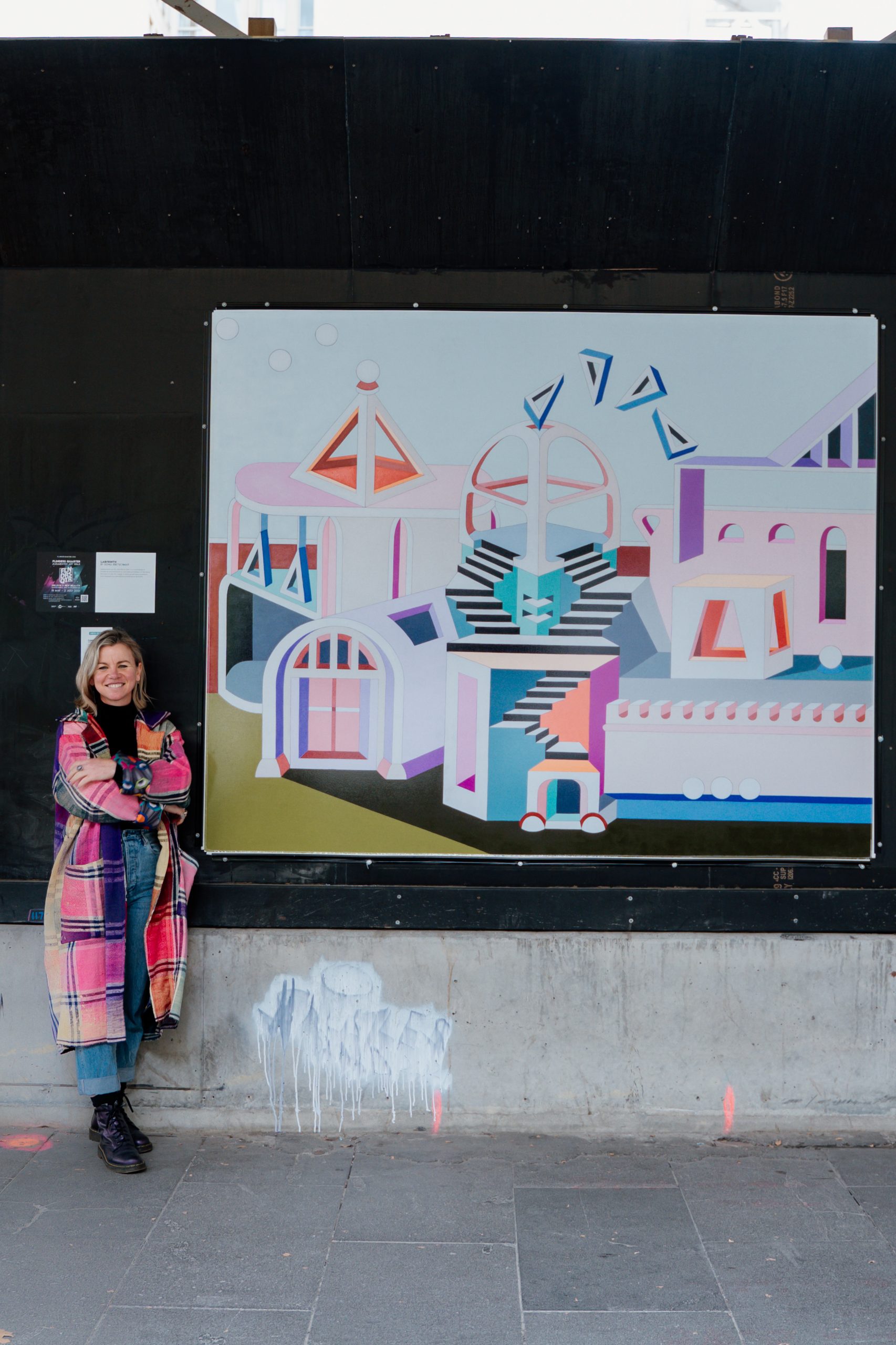 In October 2017 I worked with ROYAL STACKS on design for a food truck with augmented reality capabilities. You can read more about the project HERE ; My Royal Stacks Food Truck Design
This was a wonderful project and I am looking forward to doing more work with the Royal Stacks brand.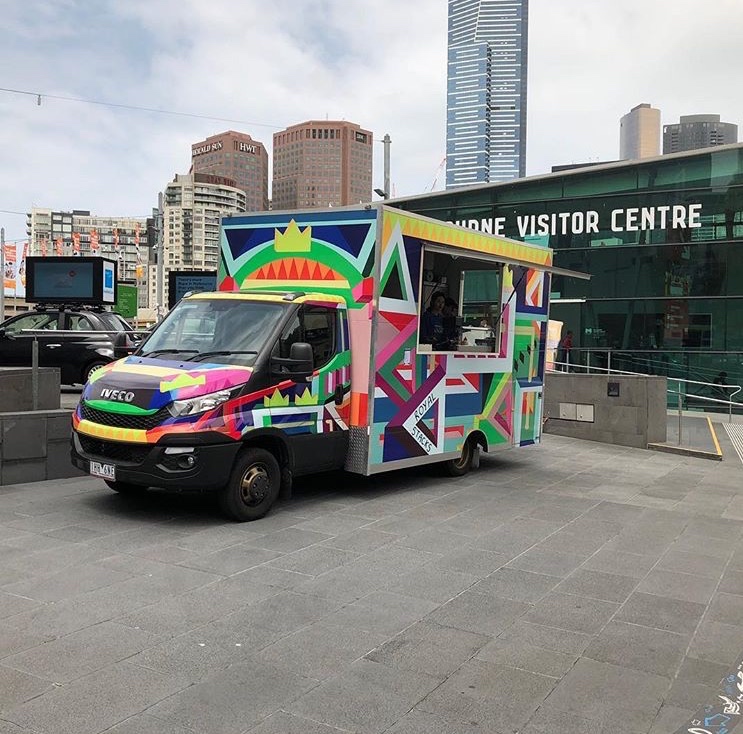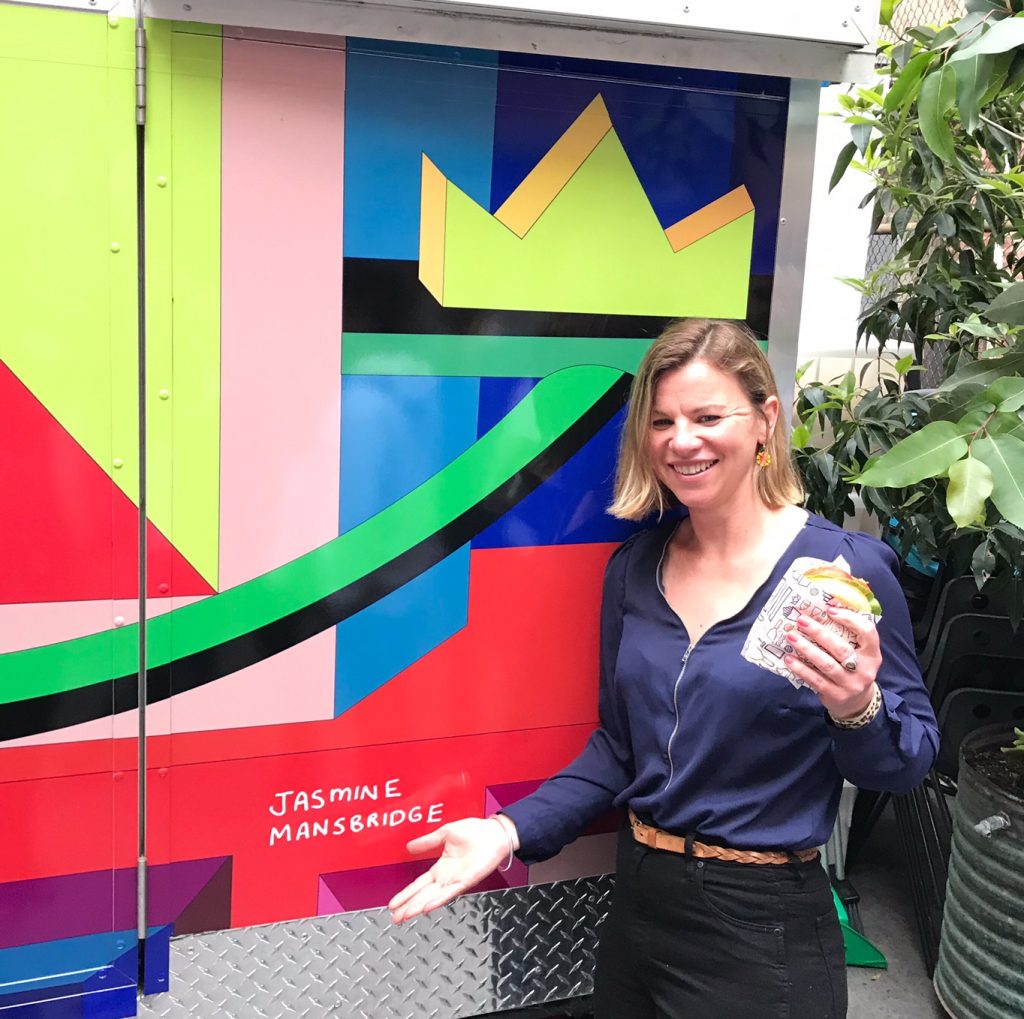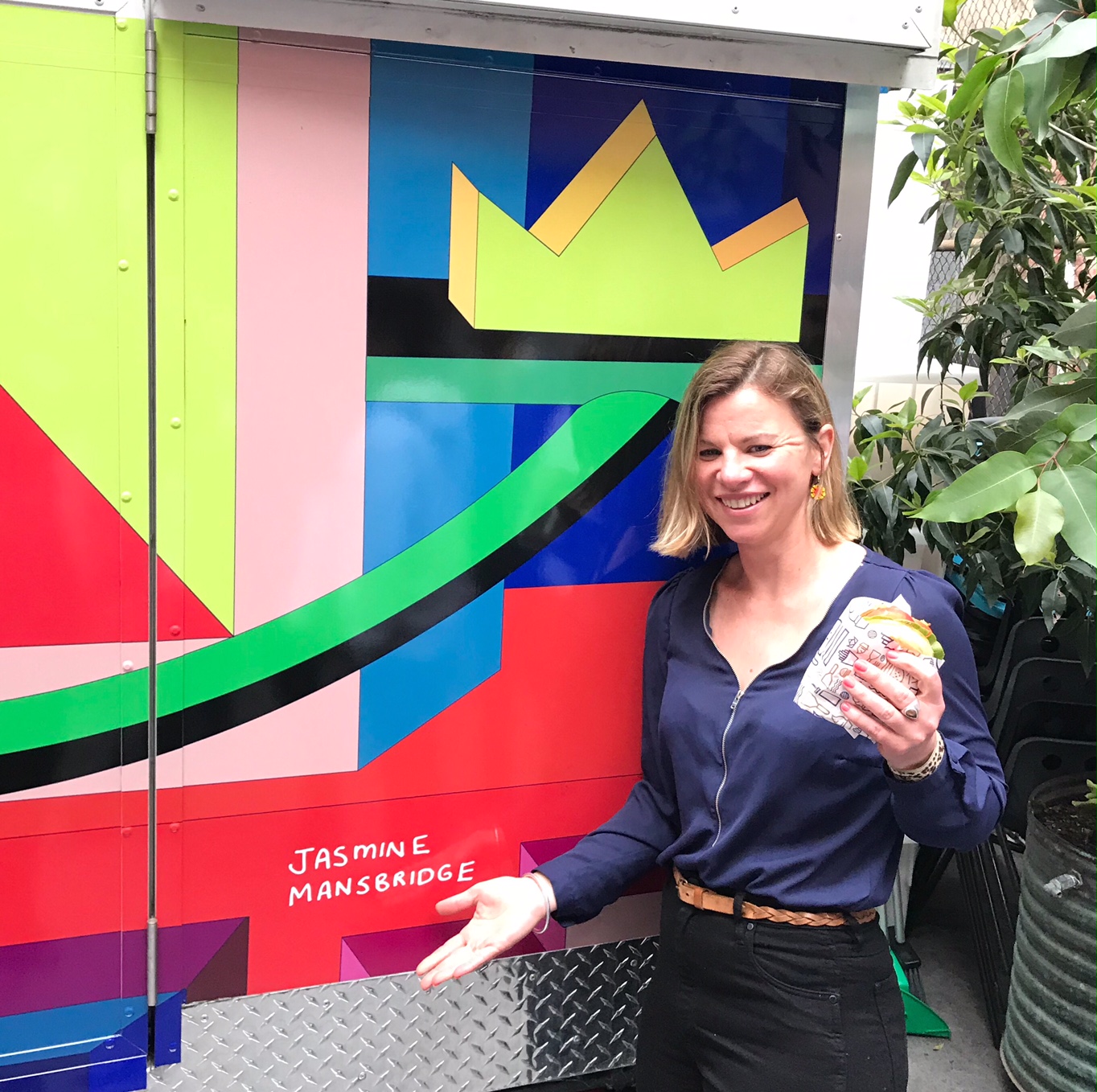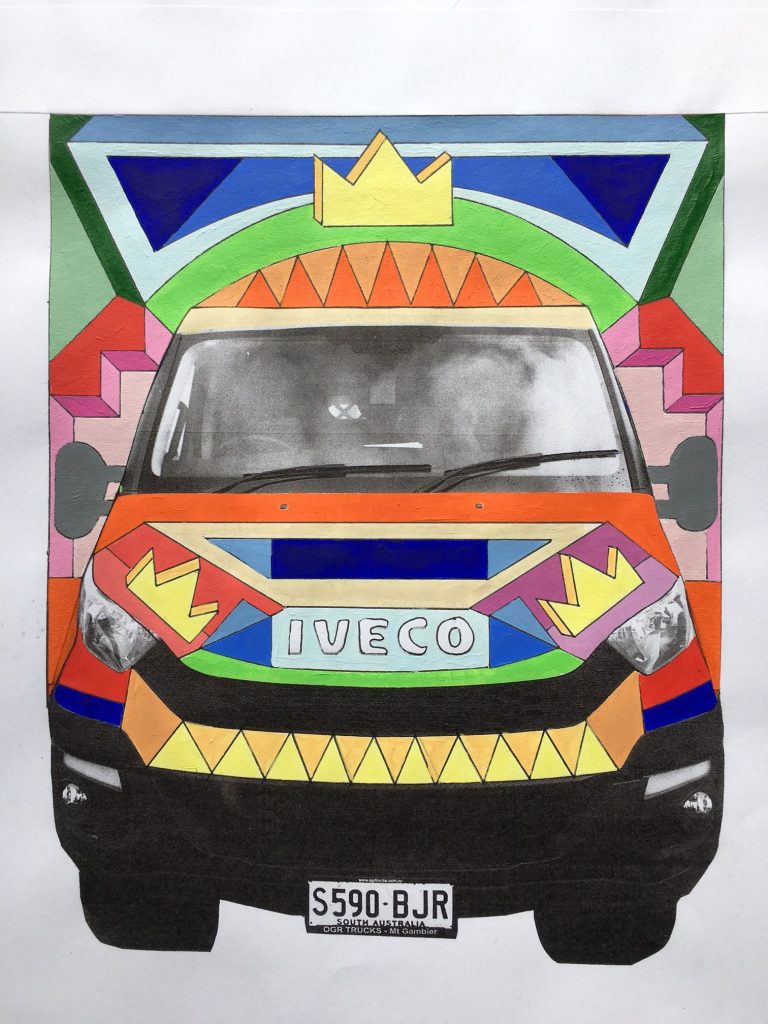 In 2017 I collaborated with Western District Health Service in Hamilton. More than 100 people from local schools, aged care facilities and staff from Western District Health Service came together to create this mural at my local hospital.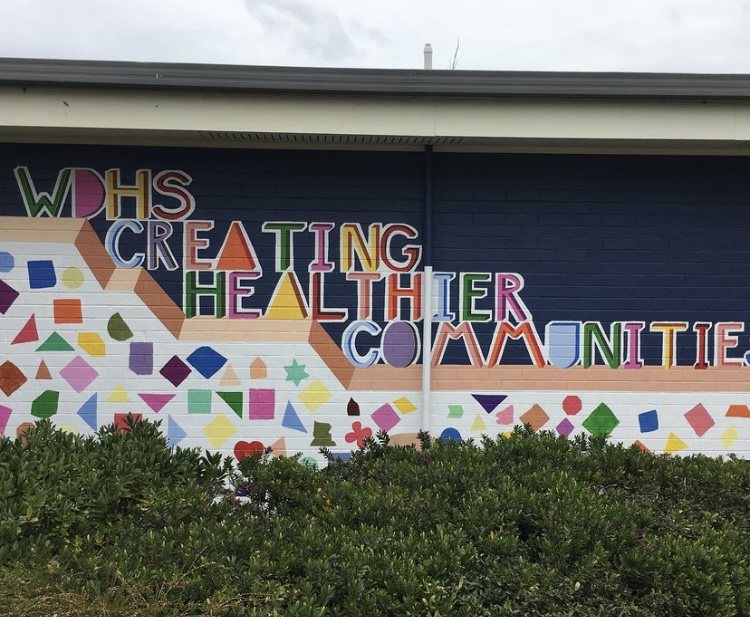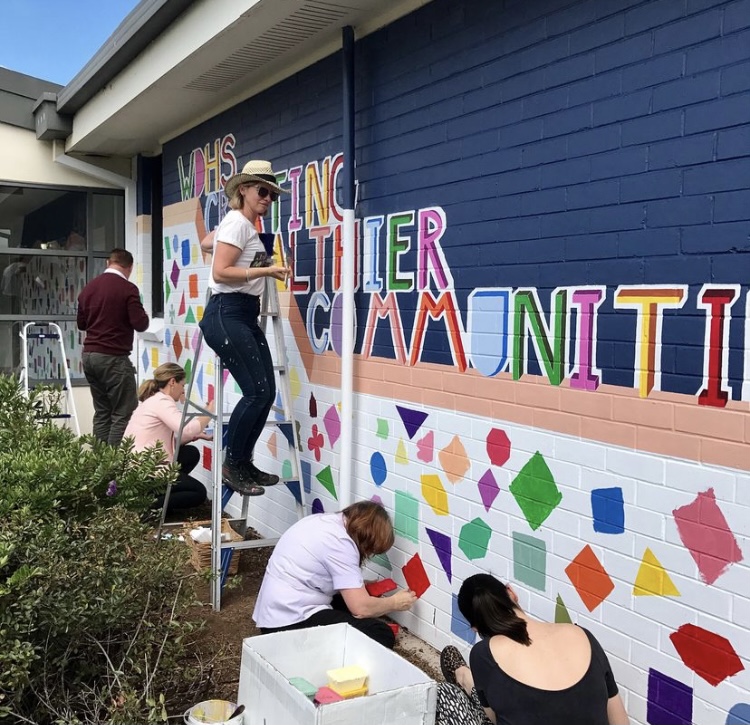 In 2016 I collaborated with students from South West TAFE to create this mural as you come into Hamilton on the Ballarat Highway.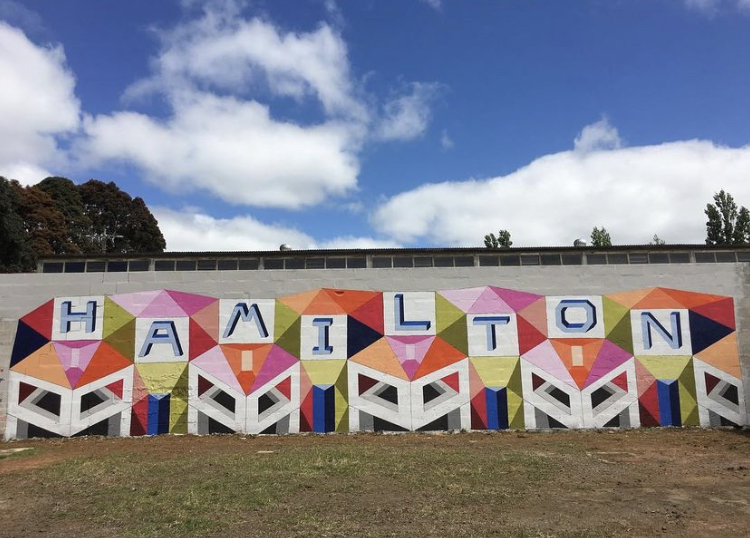 In October 2015 I collaborated on a project with another artist, Roger Edwards. Together we completed a large mural on the rear wall of the Hamilton NAB Bank. The mural was designed to compliment the courtyard which holds the "Community Pocket Garden". We wanted it to be a "courtyard garden within a courtyard garden" and for it to enclose and personalise the space.
Roger is well known for his paintings of birds and so he painted a yellow faced honeyeater, which is very common in the area, nestled in a courtyard of my built spaces. We used colours from the Haymes paint range, as well as some I mixed myself. By sticking to a limited colour palette felt we kept the design cohesive and easy on the eye.
While living in the Northern Territory I became friends with Lorna Fencer Napurrula
Lorna Fencer Napurrula – //Katherine Art Gallery
2002 we collaborated on a piece called "My Country, Our Country" this was a lot of fun and it came about while sitting around with her and one of her family members. Lorna was very sincere in her love for her "country" and was a humorous intelligent lady who I feel privileged to have known. She passed away in 2006.
In 2003, I collaborated with another artist, Phoebe Hargreaves. She wanted to me to paint my houses and then she went over the top with her "story". It was an interesting process to work with her and end up with a cohesive piece of art work.