I have been adding a (very) simple step to my day for some time now, and it has resulted in me feeling healthier and being more productive. I make my lunch in the morning. It means I eat better, and I eat on time. I am less likely to eat junk, as I know there is a good meal waiting for me, and I am not starving by three o'clock. I usually make a big kind of salad, with left over veg, nuts, cheese, whatever is on hand.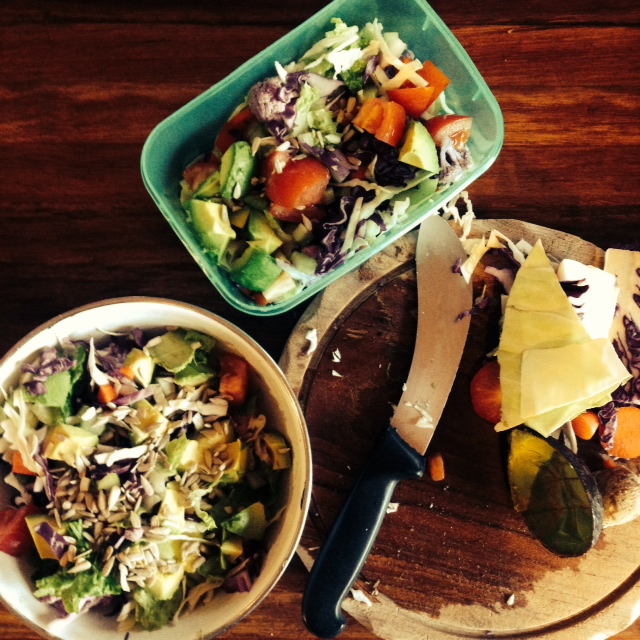 If you have children and you make their lunches, it is pretty easier to make extra for yourself. If you don't have kids, plan to make something as part of your morning routine, the extra ten minutes is worth it (it saves money as well).
I have a range of ages I make food for. My teenage girls generally have the same salads I do and the little ones have other typical lunchtime fare (sandwiches etc..).
I don't like pre packaged foods much, and never have, some easy lunch box staples are dip and veggie sticks, biscuits and cheese, plain yoghurt and muesli, or whatever homemade bits and pieces I make.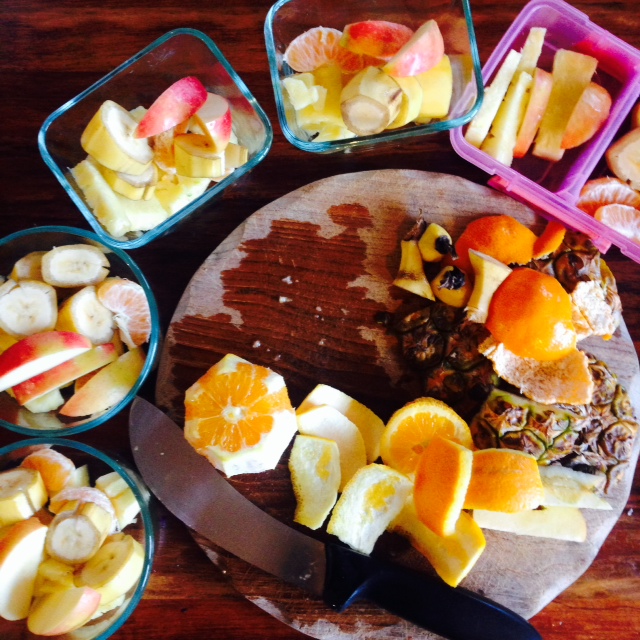 Anyhow, it you don't already do this, try it and see how much better your day flows and let me know how you go.. I'd love to hear from you..
Jasmine x
p.s check out Kemi's website and listen to her talk for BHB…
and visit this great link I found for some great easy lunch inspiration!
Have a great week xx
p.s.s we most often have a roast on sundays and I always roast lots of extra veg for a few days worth of salad add in's !!!