Well I had someone ask me the other day what I would like for christmas, to which I replied, "don't worry about me, I have everything I need". It was a little while later that I got thinking hard about this and I realised, yes I do have everything I need, but, things I want, well, what would my dream christmas wish list look like, I put one together and it looked a little like this;
"Dog on a Donkey" by US artist Sharon Furman.. Love this for it's simplicity and because it reminds me of christmas. Her work is also affordable!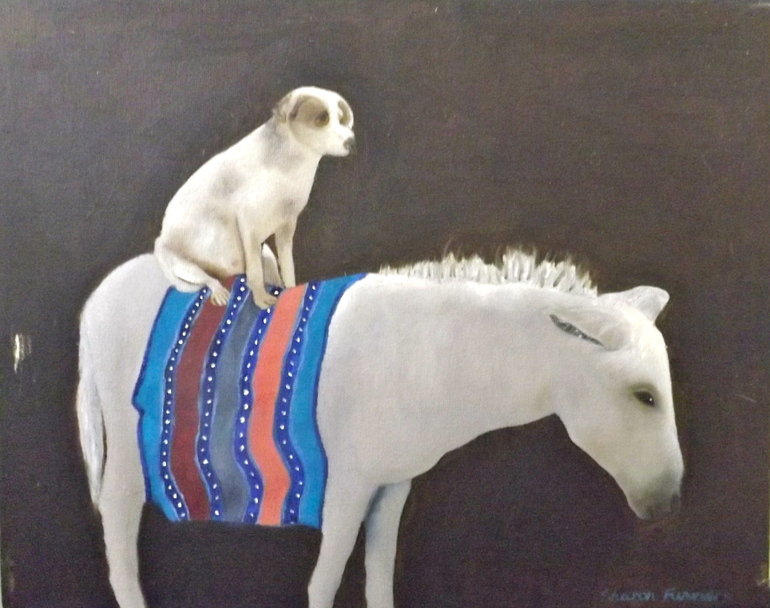 What about the lovely Miranda Skoczek? I would take a scrap from her table, but, this painting would have to be one of my all time favourites.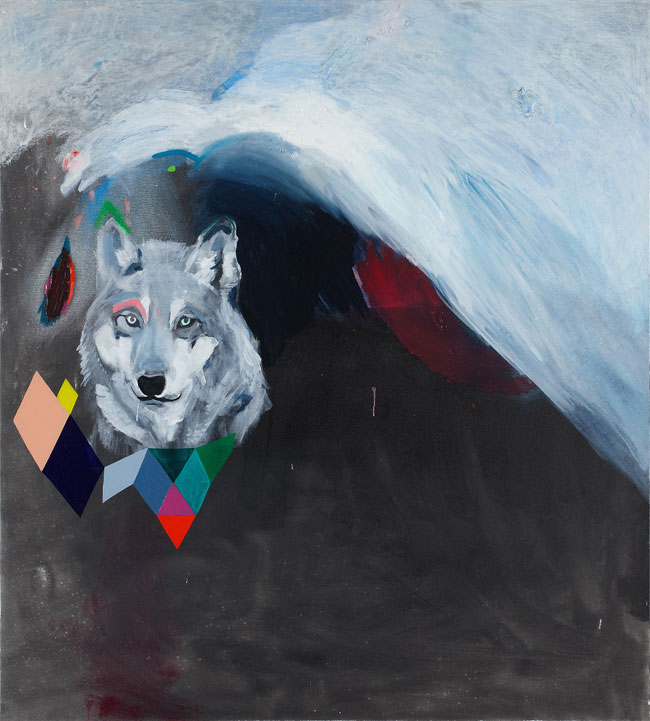 Another artist whose work I love is Katie Young, her portraiture is beautiful, delicate yet tough at the same time. I love this piece.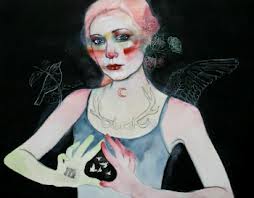 When I was at semi permanent I was introduced to the world of another US artist Magdalena Wosinska, a photographer whose work pushes all sorts of boundries. I like her work for its sense of fun.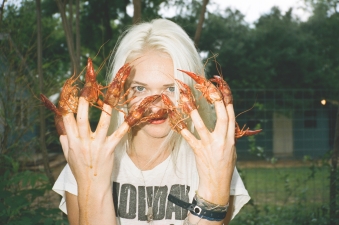 And last but not least is the cheerful and happy work of Rachel Castle, I have a few pillowcases, but, one day I would love an RC original on my wall…….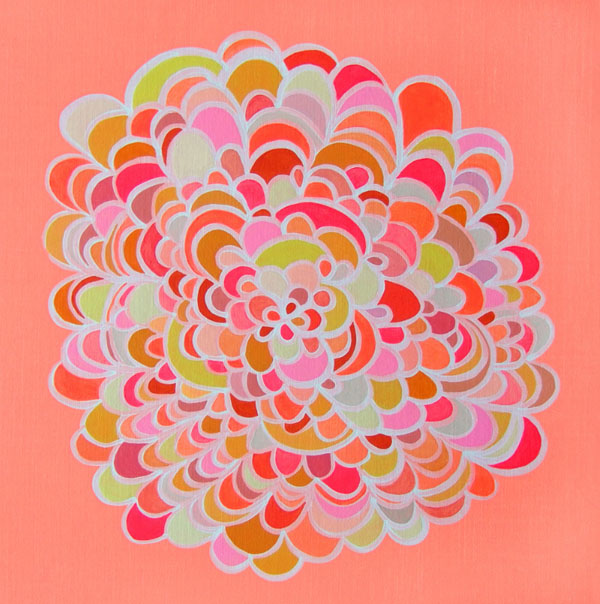 Well, I am aware that there are a lot more paintings out there that could fall into my "want" list, especially as I seem to be gathering more and more talented friends! And, maybe my art will be on someone else's "want' list.. who knows, life is good and I feel pretty blessed this christmas. I hope your's is a good one and you have everything you "need"…
thanks for following my adventures this year, I am sure next year will be bigger and better!
Jasmine xx
p.s please feel free to share using the facebook & twitter links below !