I am really enjoying painting on a large scale and recently had the pleasure of doing a mural in the laneway behind my favourite local hang out "The Roxburgh".
To celebrate the Rox is throwing a bit of a party, if you'd like to come along, RSVP as soon as you can, there are 100 tickets only and they are a steal at $25 for Pizza (wood fired & yum) and a beer or glass of wine. I myself am looking forward to (need) a night out!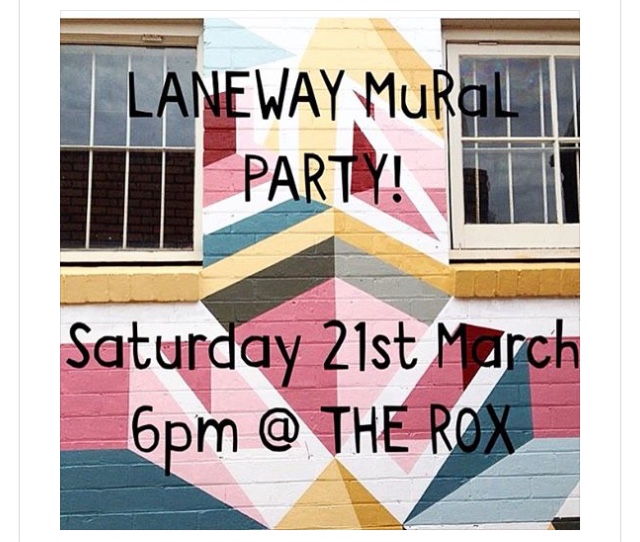 I am back to painting at home now, and I am working pretty hard to put together my
upcoming exhibition at the Hamilton Art Gallery which opens on July the 31st (2015).
                  I am painting some pretty big canvases and making a fun installation for this show so if
                  you would like an invite be sure to get in touch!
                  Hope to catch some of you at the Rox party
                  Cheers
                   Jasmine x