Last thursday night, I went along to the opening of 30.04.29 at the Rtist Gallery in Prahran. This was a group exhibition where my work was hung alongside a number of artists, including Gavin Brown & Jasper Knight. I was super happy to be in such good company and for me the night was a warm, friendly one and I really enjoyed meeting people I have previously only known by name.
I don't live in Melbourne and so, to kill two birds with one stone I brought my daughter Eden along with me for company, (she is the beautiful girl in the blue & yellow dress, with the killer hair), we made a bit of a trip of it and had some rare time alone together. She enjoyed herself, although drank a few too many red bulls and took awhile to go to sleep that night.. (better mention she is my fourteen, not two year old daughter!)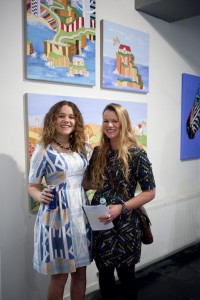 Another highlight of the exhibition for me, was having the lovely, lovely Martina Gemmola show up with her camera and take these photos for me. We met at a Creative Women's Circle meeting recently and have become fast firm friends, don't you love it when these things happen?!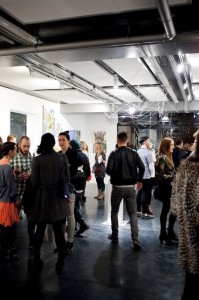 Anyway, I recently read a quote that said, "it's people in life that are the true treasures and happiness the true wealth". I certainly came back from Melbourne smiling and feeling this to be so true. I feel very blessed in my life right now, by the people and opportunities that keep coming into it.  I can't thank Sarah from the Rtist Gallery enough for all her hard work and for loving my work as much as I love creating it! If you want to see the exhibition, it is open for a few more weeks, so, if you are in the area, check the gallery website for opening details!
Thanks guys for all your support
Jasmine x